We do parties, chistenings, wakes, weddings, corporate meals, meetings…
We look forward to seeing you soon..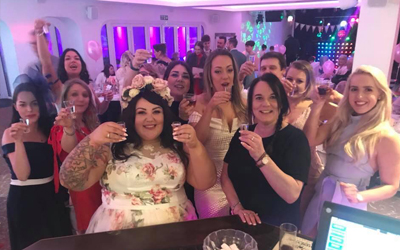 The Lacon Arms
Hemsby's Event Venue
The Lacon Arms is at the heart of the community and we provide entertainment most nights of the week, anything from the top local bands to Tribute Bands, Karaoke, Disco's and Charity novelty nights.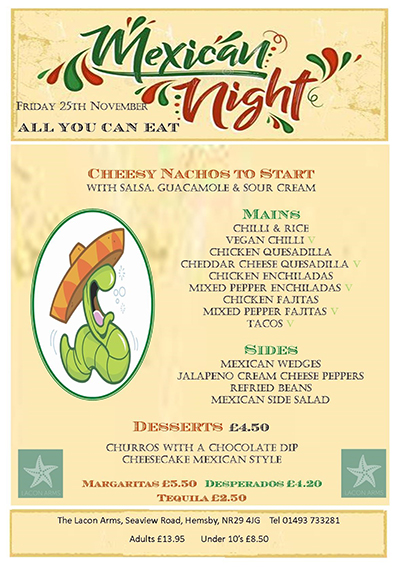 All You Can Eat Mexican Night

Friday 25th November
Adults £13.95 | Under 10s £8.50
Call now to book 01493 733281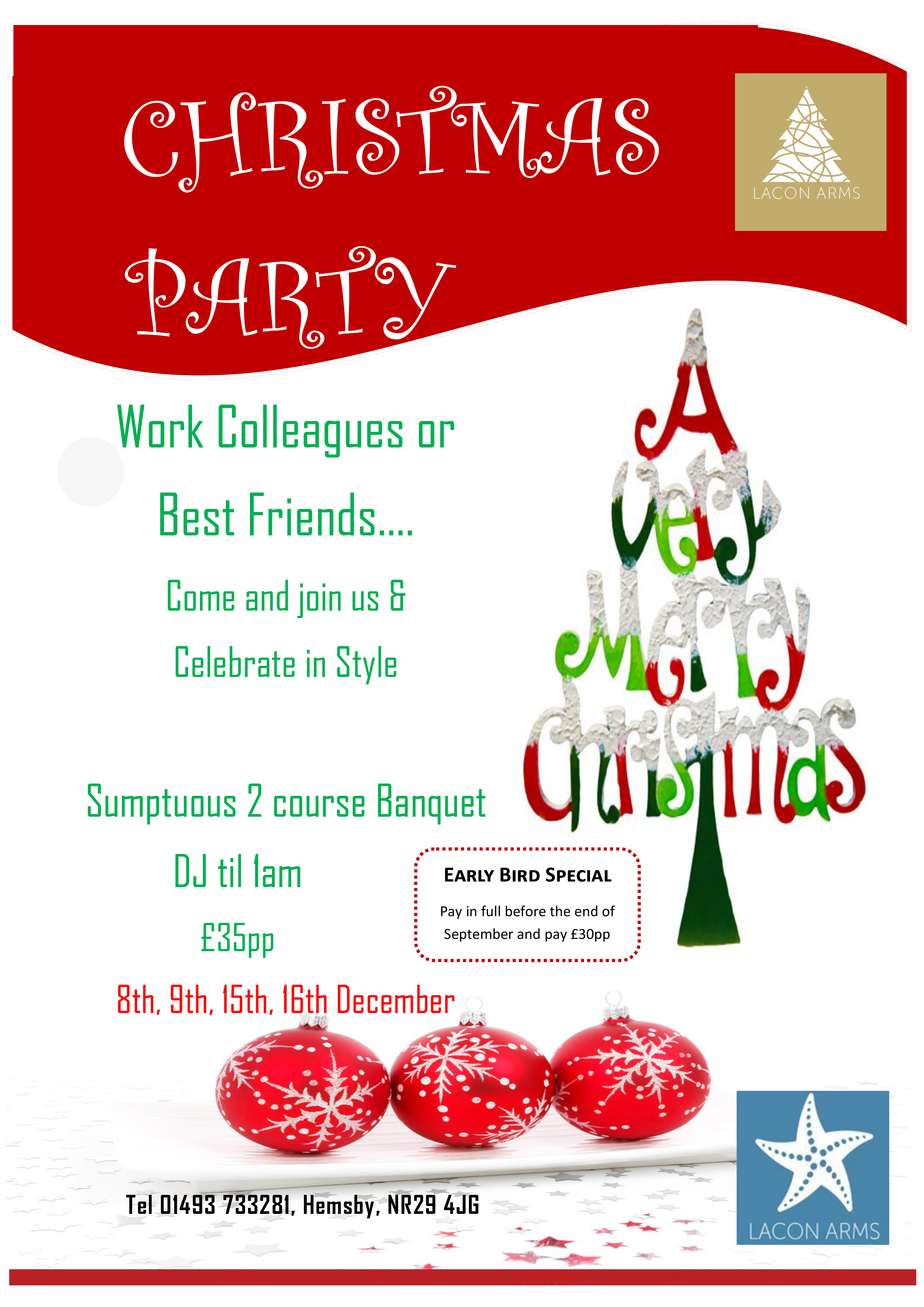 Christmas Parties

8th, 9th, 15, 16th December
Adults £35
Call now to book 01493 733281
Events
We host a variety of events throughout the year - some are at short notice. To make sure you keep up to date check our facebook page.
Check Facebook